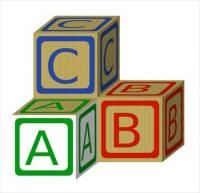 Between shopping for toys to give as presents, and scoring deals during boxing week sales, you may find yourself buying toys at a higher volume than you typically do. If that's the case, this means you are probably in need of some tips for toy safety. Observing a few of these suggestions will protect both the child's enjoyment and safety in using their toys.
If you are unsure of whether a certain toy is age appropriate, check the box. Often, toy manufacturers will provide a suggested age for a given toy.

When there are multiple options for one type of toy, opt for the one that looks sturdiest; toys that don't fall apart easily are less likely to be potentials for choking hazards.

Make sure you buy from a manufacturer that you can contact if something goes wrongs.
Children ages three years and younger do most of their exploring with their mouths, so when shopping for these little ones, and when determining what objects to keep within their reach, avoid small pieces that may fit into their mouths. Be mindful of broken parts as well, since those can be easily "eaten."

While stuffed animals and dolls may seem like a safe bet, the hazard that they present is when their features are not secure. Check eyes to ensure that they are fastened securely, and remove accessories that come off easily and may be placed in a child's mouth.

With mechanical toys, like cars and trains, ensure that their wheels are fastened securely.
employing a sorting system of some kind to keep toys for older children separate from toys for younger children. This will reduce the chances of choking hazards being accidentally presented to little ones.

Toy boxes and their lids should be lightweight so that they don't fall on a child and injure the child.

Toy boxes should not be hazards in and of themselves, so make sure they have ventilation in case a child accidentally gets into one of them.

Also ensure that the box does not lock to avoid trapping a person inside.